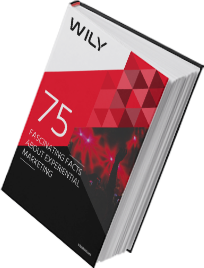 SPRY eBook
75 Fascinating Facts About Experiential Marketing
Many brands struggle to connect with and influence their target audience. However, there is one marketing approach which many experts say is the most effective when it comes to motivating people to action...and that is Experiential Marketing.
Download the report to uncover the latest facts and key findings from across the XM industry.
What's Inside:
✓ The ROI of Experiential Marketing
✓ How Technology Improves the Brand Experience
✓ Experiential Marketing Success Stories
✓ Plus, so much more!
SPRY is used by the world's most trusted brands