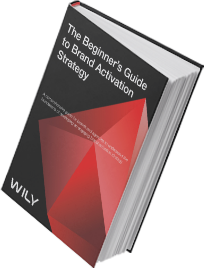 SPRY eBook
The Beginner's Guide to Brand Activation Strategy
"Brand Activation" is the art of driving consumers to action through brand sponsored interaction and experiences. It's about bringing brands to life and forming long-term emotional connections with consumers. The ultimate goal of a brand activation is to attract, engage, and motivate consumers at various points along the path to purchase.

This book will assist brand marketers and agencies in developing an engaging brand activation strategy. It will serve as a resource for marketers looking to enable activations in the digital-first era.
What's Inside:
Advantages of Brand Activations

Strategies for Implementing a Brand Activation

Processes for Executing Engaging Brand Activations

Methods for Measuring Brand Activations

Plus, So Much More!
SPRY is used by the world's most trusted brands