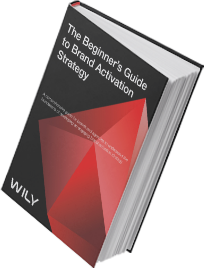 SPRY eBook
The Beginner's Guide to Brand Activation Strategy
Buzzwords and "buzz phrases" have infiltrated the marketing industry, and as marketing continues to lean heavily on digital technology and automation for success, these terms will only grow in complexity.
In this comprehensive eBook, you will understand the ins-and-outs of the most up-to-date marketing buzzwords, and how marketers can effectively use these terms in the workplace, and in every day use.
You'll gain a new appreciation for what these key words offer the industry, and why they are vital for its ongoing growth.
What's Inside:
Diction 101: Defining the 30 Most Popular Marketing Buzzwords

Grammar 201: Understanding Correct Usage of Buzzwords

Etiquette 301: Effectively Using Buzzwords in Professional Conversations

Context 401: Hashtags to Follow for Relevant Online Discussions

Plus So Much More!
SPRY is used by the world's most trusted brands